Journalist, media group, communication agency
If you are a journalist, a media owner or a communication agency looking for quality and reliable content to check or fuel your story about EU decisions and the decision-makers in Brussels, look no further/you are in the right place. We rely on a complex set of data including the track record of all MEPs (i.e. votes, EP activities), their parties' voting behavior (explain) and all the decisions (plenary level) made by the EU since 2004. We can provide real-time information (who voted what on a decision made today), what have been the trends in the last year or years on any topic of your interest and who are the MEPs/political groups most favourable in backing it up or rallying against.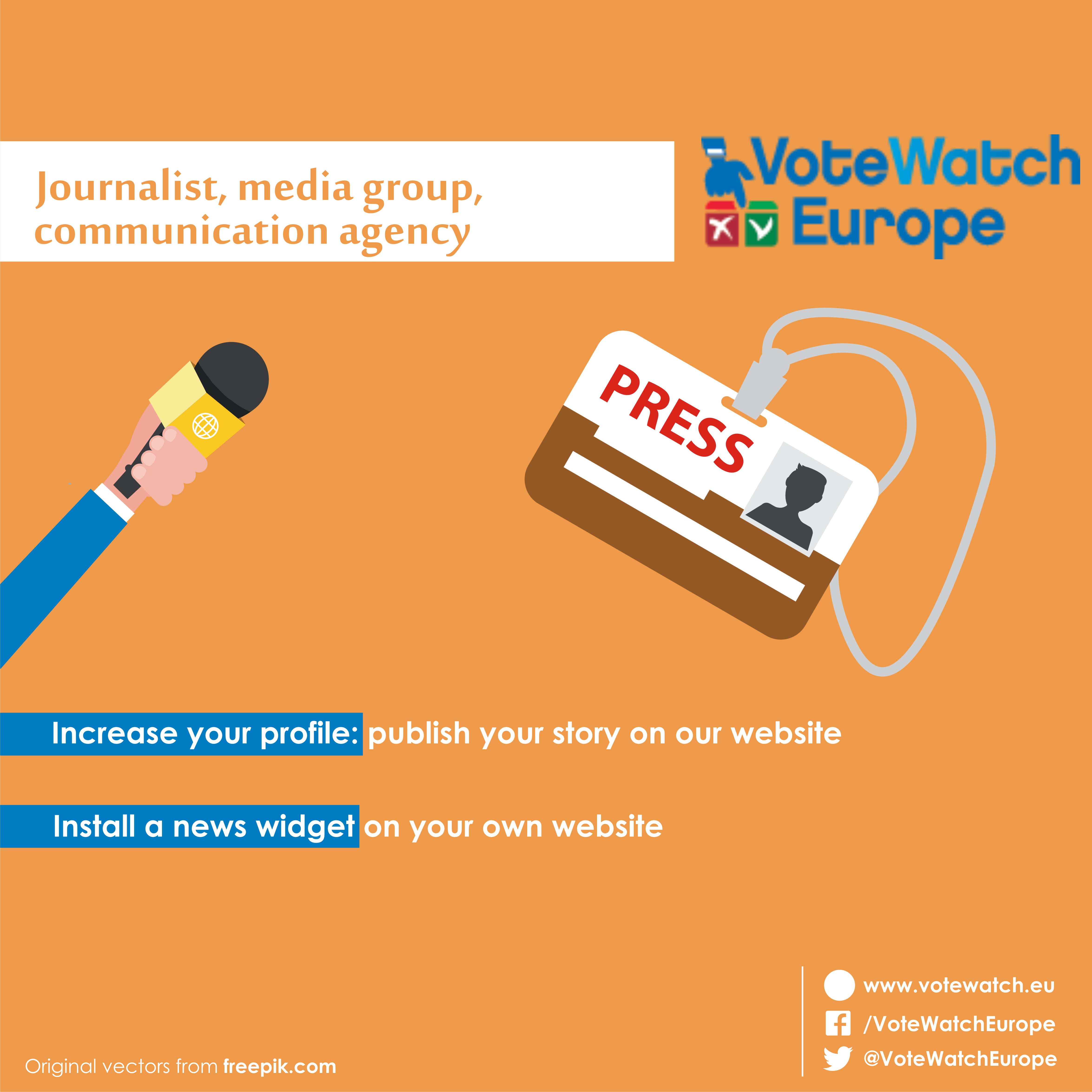 Our work has been used by reputed media word-wide (CNN, New York Times, the Economist, Financial Times, Le Monde, El Pais, La Stampa, etc). Click here to see a few examples of the types of stories that we can help with.
If you don't have a correspondent in Brussels, no worries: we have the resources to record audio-video pieces for you.
Increase your profile: publish your story on our website
If you use in your article data or information that VoteWatch produces, we may be interested in having your story published on our website too (on a non-exclusivity basis). Our readership is mainly made up of decision-makers and multipliers, which you could therefore easily reach to increase your visibility and profile. So feel free to contact us with proposals.
Install a news widget on your own website
Would you like to have automated quality content on your website? We can create a news widget that you can easily install on your website in 15 minutes. Once installed, it will display a selection of articles or EP voting data on any topics/areas of interest of your choice from our website.
If you are interested in any of these opportunities, contact us at
secretariat@votewatcheurope.eu.